Q: How do I install Certificates in Firefox and delete the expired ones?
Step 1.
In Firefox, go to http://ca.mit.edu
Enter your Kerberos username, password, and your MIT identification number, then click Next.
Step 2.
Click Next to accept the defaults.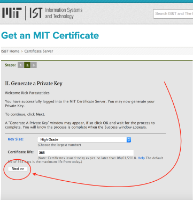 Step 3.
An Alert message confirms that the certificate has been installed, click "ok" to dismiss.

Step 4.
Click "MIT Certificate Authority" to install the "MIT Certificate Authority".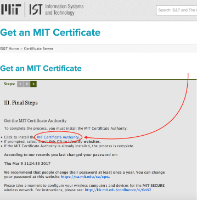 ALERT
If you see this alert after Step 4, you already have the "MIT Certificate Authority" installed. If you don't see the alert, proceed to step 5.

Step 5.
Put a check next to "Trust this CA to identify websites" and click "OK". You are now done with getting new certificates. Proceed to the next section to delete expired certificates in Firefox.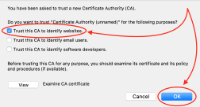 Q: How do I delete expired Certificates in Firefox?
Step 1.
Click on the "Menu" icon and then click on "Preferences"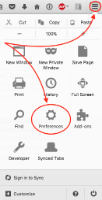 Step 2.
Click "Advanced" on the left, then click "Certificates" on the right, next click "Select one automatically", finally click "View Certificates".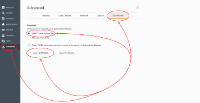 Step 3.
Click the "Your Certificates" tab. If you see any expired certificates, you should delete them and then click "OK" to finish.